Instant Access to Big Entertainment
Everywhere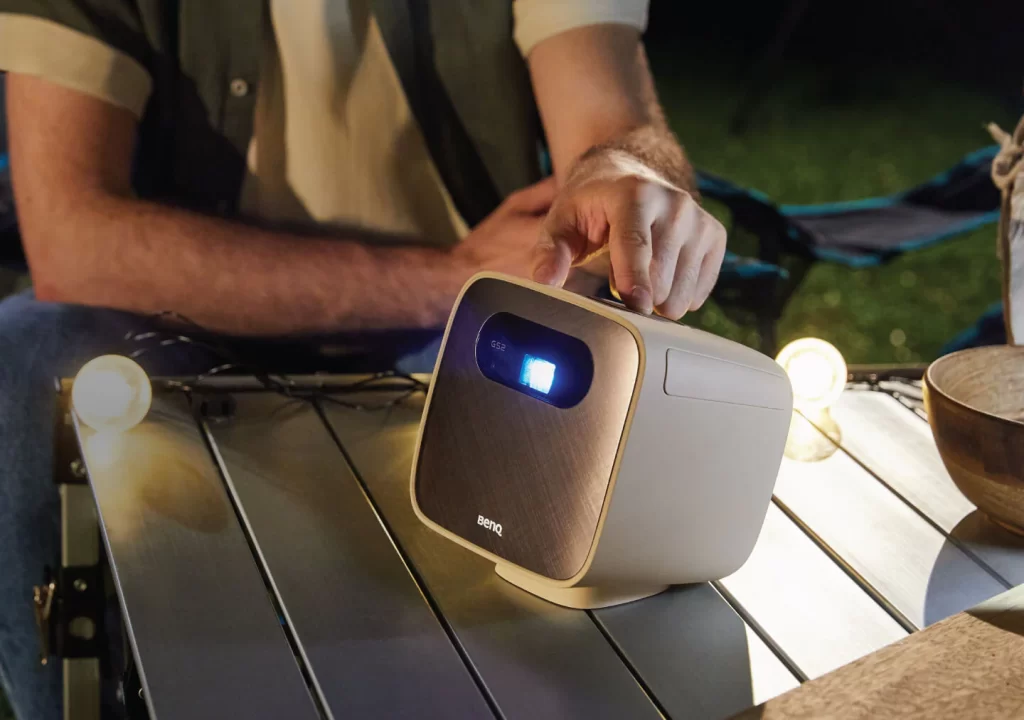 A convenient tilting hinge lets BenQ portable projector's lens produce 100" images anywhere, and its auto keystone feature keeps the picture perfectly squared.
Personalized Entertainment Hub
With simple cast and play, BenQ portable projector satisfies your indoor and outdoor fun by offering audio as well as visual entertainment.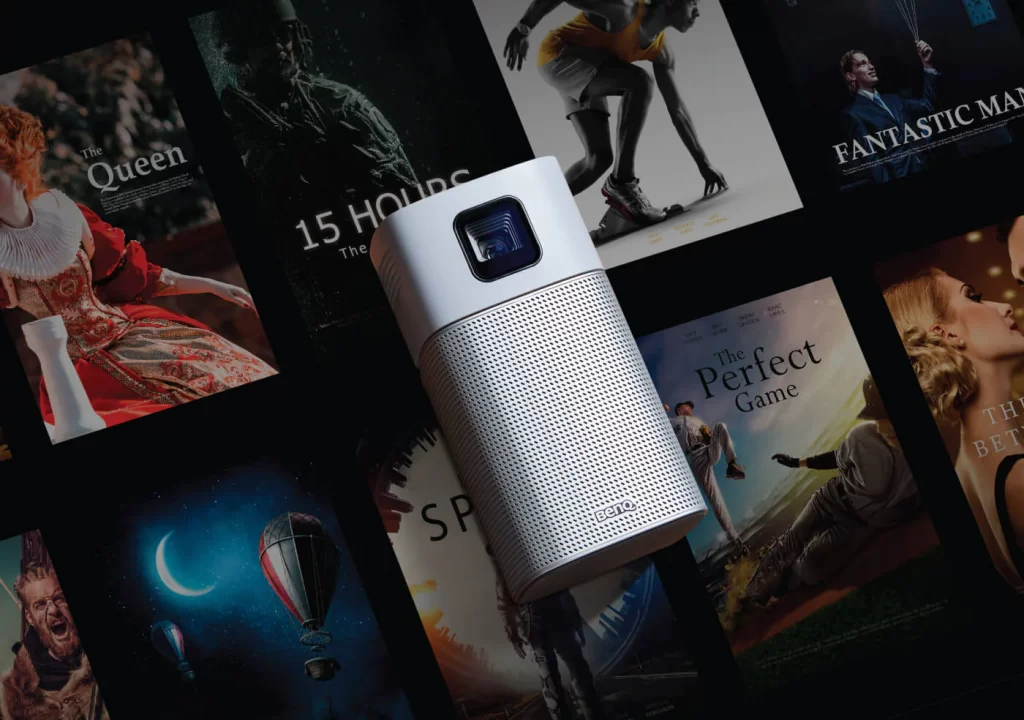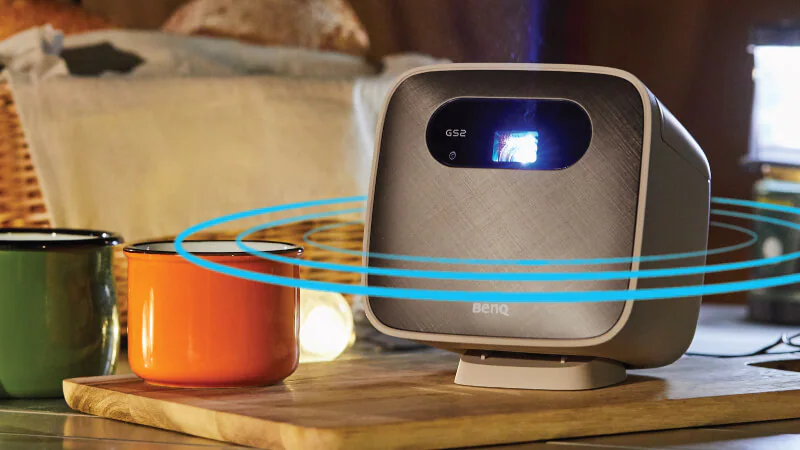 Loud and Clear Bluetooth Speaker Mode
BenQ portable projector became a battery-operated bluetooth speaker at the touch of a button, bringing crystal clear music wherever you go or turning your tent into the party ground with the music.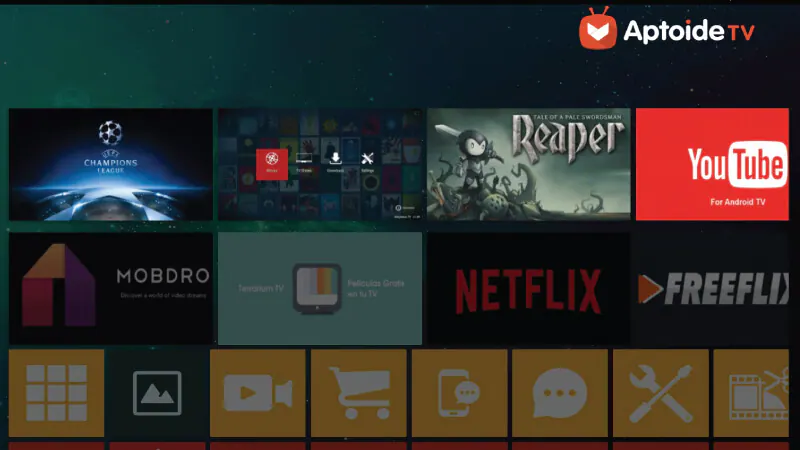 BenQ portable projector is equipped with streaming contents or edutainment resources to feed your appetite for indoor or outdoor enjoyment.
User-friendly Connectivity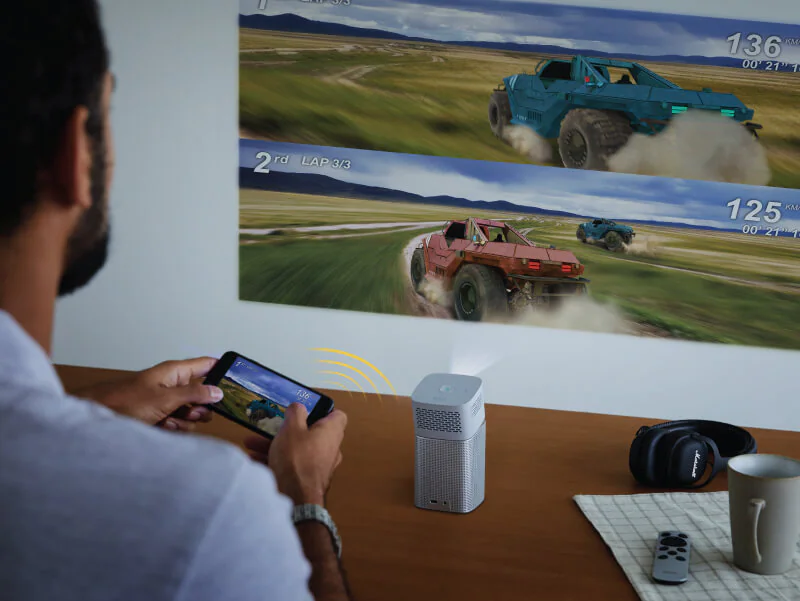 Wireless cast & play via WiFi,
Bluetooth or by Itself
Portable Projectors in Pakistan