BenQ Smart Android Projectors in Pakistan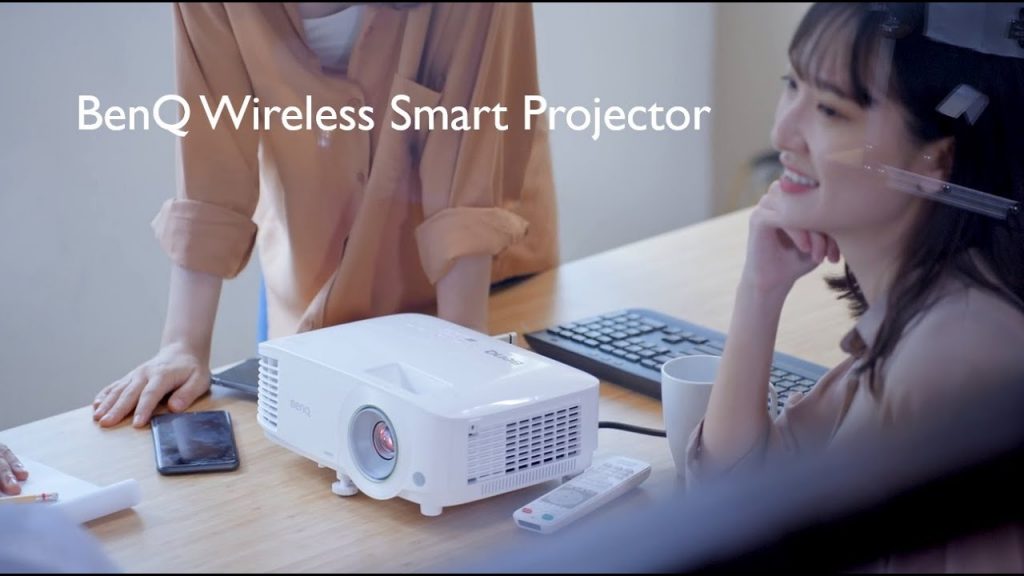 Start Your Meeting
Effortlessly
BenQ Smart Android Projectors are the Number 1 choice for Businesses who require convenience. With the rise of new spaces and business models in work environment, a smart meeting room is a new standard of a more agile and interconnected workforce. To those eager to embrace the future and create a future-proof workforce, BenQ presents the smart solution to build your agile team supporting employees planning and performing their work.
Tired of Boring
Meeting?
Go Smart for More
Efficiency
BenQ Smart Android Projectors in Pakistan for Businesses are equipped with a built-in Android operating system, enabling easy wireless projection, internet connectivity, productivity apps, and over-the-air (OTA) updates. It's an all-in-one display solution in your meeting room which facilitates your discussions.
Cable-Free, Effortless
Wireless Projection
Instant wireless projection from your smartphone, tablet, or laptop in a few easy steps.
Easily cast your iPhone screen via AirPlay, or work with your Android phone. For Laptop users, casting via the Chrome browser takes only 2 steps
Direct Wi-Fi hotspot and Bluetooth for easy wireless connections.
OTA (over-the-air) firmware updates save IT managers hassle
Video Conference
Solution in Every
Meeting Room
It's easy to start a video conference with the built-in Blizz app* for big screen projection. BenQ Smart Projectors are light-weighted and portable, easy to carry around different rooms. It's smart, cost-effective and efficient. Having a video conference solution in every meeting room is not a dream.
Hassle-Free PC-less
Experience
Productivity apps make for effortless meetings: Firefox, TeamViewer, Blizz, WPS and useful BenQ exclusive apps.
Direct USB reading supports more formats than other wireless projectors whether for video, audio and documents. It also works with a keyboard and mouse.
A generous 16GB storage allows users to download apps from BenQ Suggest and manage files.
BenQ Exclusive Apps
Maximize Your
Productivity
BenQ Smart Control turns your smartphone into an instant remote control.
AMS (Account Management System) allows you to access and manage your personal files on the cloud.
DMS (Device Management Solution) enables remote and centralized management of multiple devices*.
X-Sign Broadcast can send instant messages to the meeting room projection screen.
Intuitive, Easy-to-Use Interface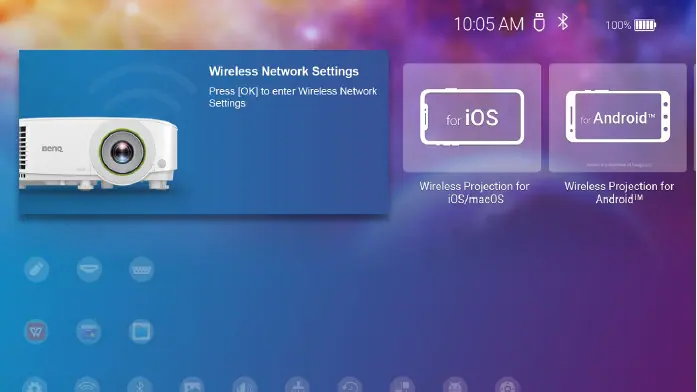 With the intuitive, easy-to-use smart interface, everyone knows how to use it immediately. Start your meeting effortlessly.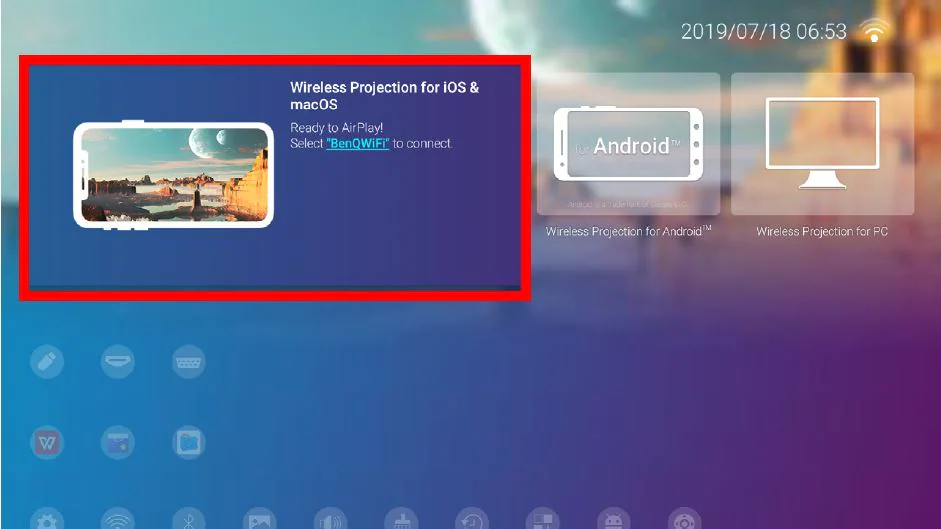 Casting the screen wirelessly from your iPhone, Android phone or tablet is easier than ever! 
See How it Works with Our Customers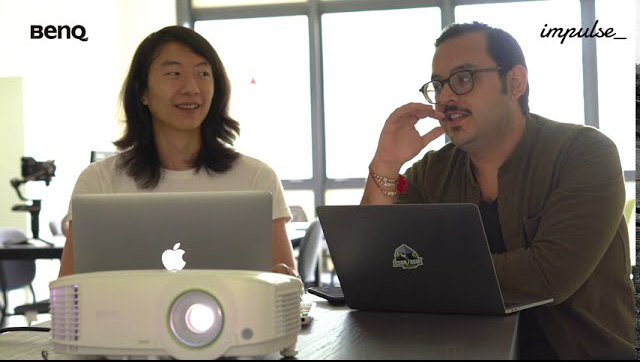 IMPLS Entertainment, Singapore
As a creative digital e-Sports agency, IMPLS Entertainment uses a lot of devices in their meeting discussions, whether a smartphone, tablet, or laptop. See how BenQ EH600 Wireless Smart Projector makes it easy to start a cable-free, easy wireless presentation, or hold a group-to-group virtual meeting with remote teammates.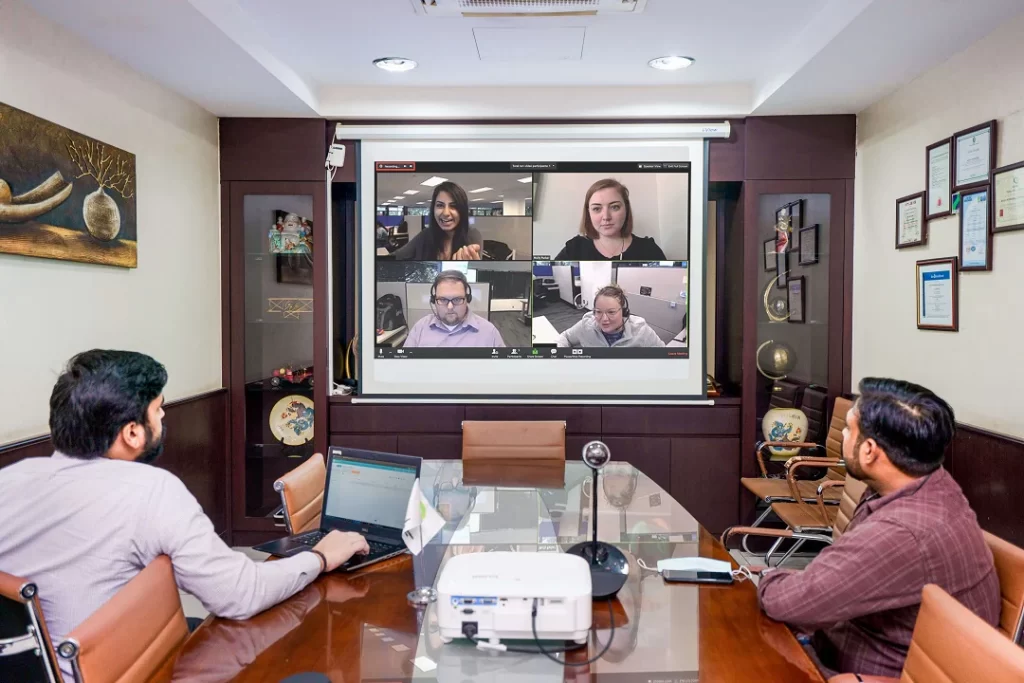 PGI Group, a globally recognized metal expert, gears up Its meeting room with BenQ Smart Android Wireless Smart Projector. They frequently use it for video conferences and wireless presentations, and found it useful to send a welcome message whenenver they have visitors.
BenQ Smart Android Projectors in Pakistan